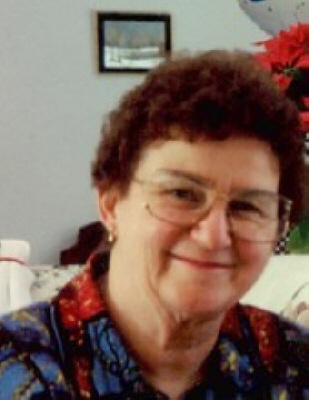 BRYDEN : SHIRLEY J. Peacefully at Broadview Nursing Centre, Smiths Falls on Monday July 12, 2021. Shirley Bond of Portland, in her 87th year. Beloved wife of the late Eldie Bryden. Dear mother of Kim (Paul) Gomes of Athens. Predeceased by son, Kirk Bryden. Dear sister of Morton (Beulah) Bond of London. Predeceased by brothers, Gordon and Howard Bond. Nana of Stuart (Justine ) and Ryan (Jess) Gomes and great grandma of Aubree and Oliver Gomes. Also survived by sisters-in-law; Marilyn and Helen Bond as well as several nieces and nephews. Cremation has taken place. A Private Family Graveside Service will be held at Roselawn Memorial Gardens, Maitland. Due to COVID restrictions, a Celebration of Life will be held at a later date. As expressions of sympathy memorial donations made to the Portland Food Bank or the Alzheimer Society would be appreciated.
Elgin United Church
In-person Worship at Elgin United Church July 18
Good News! We will once again begin in-person worship services at Elgin United Church at 11 am, on Sunday, July 18, 2021. Rev. Kathleen Walton will lead worship.
Although the pandemic is winding down, it is still with us; therefore, the required health protocols will be in place.
Our capacity is 30 people total.
You must register with your name and contact information, should tracing be required. A form will be at the entry. We will not pre-register.
Everyone must maintain a physical distance of 2 meters from one another, unless from the same household. Seating is marked.
All individuals inside the establishment must wear a mask at all times.
No singing, unless a soloist, etc, separated by a plexiglass shield. You may hum.
No coffee, social time or hugging inside the building.
Looking forward to our time together on Sunday the 18th, and with God's Grace, a return to more normalcy in the weeks ahead.
Joint Congregational Meeting – August 22, 2021
A joint congregational meeting is planned for August 22, 2021, to receive and vote on the report of the Joint Profile Committee.  All can participate, only members may vote. We plan to meet at Elgin United for a joint Worship Service followed by the Joint Congregational Meeting.
The report and background information has been sent and we urge you to familiarize yourself with it, attend the meeting and lend your voice to the way forward for Elgin United and the Elgin-Portland Pastoral Charge.
More information will follow as we approach the meeting date.
Journeying by the Grace of God
Clinton Halladay, Chair, EUCC
Joint service and final profile presentation to the joint congregations.
Just an advance heads up that the Joint service of Elgin and Portland United Churches and final profile report will be done Sunday the 22nd of August 2021.  The service will start at 10 a.m. at Elgin United Church in the sanctuary and the profile report will be done after the service.
All voting will be done by ballot and will be counted by one person from each church and Wayne Harris from EOORC to oversee.  All of the voting will be done, counted, and the results know just in case there is a tie before anyone leaves the building.
You will be getting a final version of the profile depending how you get your information from your church. Via email or if you don't have email by Canada Post sometime in the near future.
Ted
Treasurer , Elgin/Portland Pastoral Charge
Portland EPPC News
We had 30 people at our service on July 11 and had room for a few more, but not many.  For now, we do not have a reservation system and we will have to cap attendees when the church reaches COVID allowed maximums of 30 -35 people depending on the mix of families and individuals.  Rev. Kathy Walton will lead the service again this Sunday, July 18.  Standard COVID protocols will apply – masks and social distancing are required, singing will not be allowed, and you will be asked to sanitize your hands prior to entering the church.  The church will be open for services on a weekly basis from this point forward.
Profile Committee Update
The Profile Committee recommendation has been reviewed by the Portland and Elgin Councils and has been approved by the Official Board.  This week, you should have received a copy of the full report including the recommendation and the backup details that led to that recommendation.  You are encouraged to spend the necessary amount of time to read the documentation and determine if you agree or disagree with the recommendation.
A joint EPPC review of the Profile Committee report is tentatively set for August 22, 2021 in the Elgin United Church.  The review will be preceded by a worship service, and we will be in COVID Phase III starting Friday, July 16.  You must be a member of the church and be present to vote, so please allocate time in your calendar to join us on August 22, 2021 at 10 AM for the church service and 11 AM for the Profile Committee Review.
As you will note, 50 people from Portland United Church provided their input to the Profile Committee (thank you!) and we are hoping that 50 or more people from PUC will attend the EPPC Review of the Profile Committee report on August 22, 2021.
Your vote will help set the foundation for our congregation for years to come.
Cemetery Committee
Our 2-person cemetery committee is about to repaint the fence posts in the cemetery, and they are asking for volunteers to help with the painting.  If you would like to join, please contact Blaine Tackaberry at    b_tackaberry@sympatico.ca    or leave a message with the church office.
As noted, we only have 2 people on our cemetery committee (Blaine Tackaberry & Bruce Haskin) and we need a few more volunteers to assist with the maintenance of the cemetery.  Most of the work is in the spring and fall for cleanup.  If you are willing to help, please contact the church office.
Hansen Downer
Chair, PUCC
EUC Community Check-in
Congratulations to Alex Price on her summer job as Community Outreach Co-ordinator in the EOORC. This is a three month position funded through Canada's Summer Student Grants, with the main focus on rural churches, and the challenges and opportunities they face post-Covid. She is being hosted by Bethel United Church in Rideau Ferry, with Rev. Lynne Gardener as her mentor. Her enthusiasm and passion bring much to her position and are  already appreciated by those she is working with.
I invite you to watch the short video you will find at this link. Alex, your observations are profound and your questions are challenging ones that we all need to ask ourselves in these times. Keep up the great work!
Portland Community Hall
The Portland Hall Board invites you to the annual homemade BBQ chicken dinner on Saturday, 
July 31st at the Portland Community Hall from 4:30 until they are gone.
Take out only following Covid protocols.
Menu:  1/2 chicken, Bob's macaroni salad, and incredible coleslaw, cake, and beverage $18.00.
Devotional Thought – July 17, 2021
It's been three summers since my good friend, Annette, our church secretary, came to join us. That first summer, she had two of her younger grandchildren visiting. We had some exciting times together – taking them to the Capitol, seeing the laser light show and introducing them to the new place where Nanny was living.
But we had one incident that stuck in mind. Taking the children out for an evening drive, to catch our own Light Show – the Dance of the Fireflies! I'm sure each of you have your favorite place to view this spectacular sight. Mine is Old Kingston Road, here in Portland! From the back seat, the children were oohing and aahing, as each turn in the road brought more and more dancers in to view.
I suddenly realized that Annette, sitting next to me in the front seat, was not joining in on the virtual show we were witnessing. Then I remembered – she was struggling with her night vision. The veritable, spectacular light show was lost to her.
Now since that time, she has had that issue corrected. And this week, the two of us drove out to Old Kingston Road and as we travelled, tears sprang to my eyes. And I realize she is exclaiming: 'Look, did you see that! Wow, there are thousands of lights in that bush! It feels like Christmas!' Every turn is a new light show, and then she says: 'This could only be the work of God!'
As I continue to drive, I tell Annette, that these little bugs are not all that pretty when you see them up close. But, at night, you see them in all their glory, and you don't worry about their looks.
There is a great lesson to be learned here. There may be times when you don't feel very lovely. Or even times when in your spiritual life, your light does not shine brightly. But to each of us, God gives us a purpose and we, in our way, guided by God, are able to be that shining light.
Scripture tells us clearly that we must let our light shine. Never hide it away. Shine bright like a diamond (or in this case, a firefly)! Be the best you can be, and you too will be a dancer in the Light Show of God's creation , as you share His message of love with the world.
Peace and love to each of you,
Liz Church
Pastoral Care Coordinator